Product Asset Management (PAM) useful for asset sharing
La Meccanica, looking for a solution suitable for centralized management of digital assets that can also facilitate control, organization and sharing, has found in PAM (Product Asset Management) proposed by GMDE a solution able to satisfy the requests. PAM allows you to manage files such as images, videos and pdf.

The proposal of GMDE allows not only to meet all the needs of the customer but also to lay the foundations for a complete digital transformation of communication management processes within La Meccanica. In fact, PAM is one of the modules available within the Digital Experience Platform (DXP) that makes it possible to have complete control over every information and product asset. How to improve the relationship between company and customers? Making it easy to make available, at the right time and on every touch-point of contact, all the information that customers look for on the products.
PAM, the main features
PAM is the central focus of corporate digital asset storage and sharing. Thanks to the centralization of assets, collaborative activities between multiple users within the company are carried out with a great saving of time. The organization of files is based on a fairly common structure such as that of a DAM (Digital Asset Management) but allows a user-experience much more simple and immediate.

Among the most important functions are:
Full-text search, both in asset names and in any related metadata;
Creation of collection of assets;
Ability to add metadata according to customer needs;
Asset sharing via links also to users outside the platform.

Future development of the project
Thanks to the completeness of information of each asset stored within the platform and the possibility of implementing the PIM module, La Meccanica can review the production processes of the paper material (catalogues, price lists and brochures) and, where appropriate, to update the product pages of the company website. In the future, the implementation of a B2B eCommerce will also have a lower impact, both in terms of time and costs, for the company.
Some notes on La Meccanica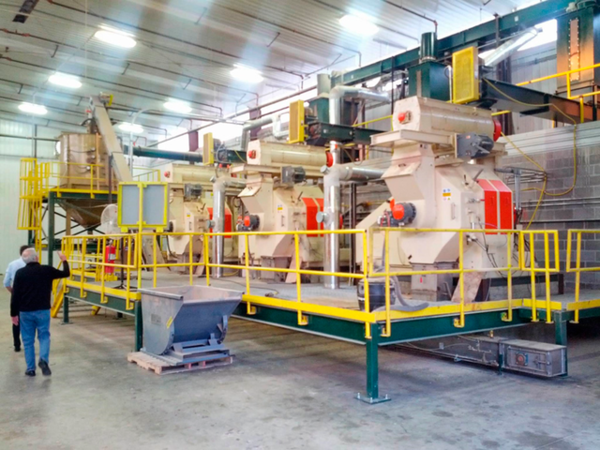 La Meccanicais a Venetian manufacturing company that exports its products all over the world, with offices in Europe, Asia and America. The production covers machinery, equipment and spare parts for the production of pellets for animal feed, biomass, recycling and fertilizer industry.

Technologically advanced machines and targeted solutions for all processes related to the production of pellets: balers, mills, crumblers, coolers, mixers and sieves.